Introduction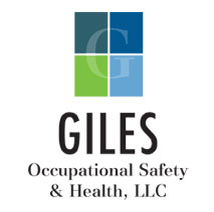 Giles Occupational Safety & Health (GOSH)
is a solo occupational safety and environmental health management consulting firm providing both breadth and depth of knowledge consultation to organizations of all sizes and types. It is a woman-owned, very small business.

Carol A. Giles, MPH, CIH, CSP, Member/Owner, has been a Certified Industrial Hygienist since 1989, Certified Safety Professional since 2011, and has over 25 years of varied, sophisticated, professional-level experience in occupational and environmental health and safety.

Ms. Giles has a natural consensus-building style of leadership and can help you initiate, grow, or improve your environmental and occupational health, safety, and sustainability programs. She has led and improved EOSHS programs for governmental contractors, non-profit, and for-profit companies. Her expertise is in Integrated Safety Management; Biosafety, Chemical and Laboratory Hygiene and Safety; Ergonomics and Human Factors' Injury and Illness Prevention Programs; Incident and Complaint Investigations; Auditing; Construction, Experimental, and Process Design Reviews; and inspecting for OSHA, US Dept. of Energy, JCAHO, and other agencies for compliance, meeting consensus standards, and good practices.


QUALIFICATIONS
​
MPH (Masters degree in Public Health--Occupational and Environmental Health Sciences, concentration in
industrial hygiene with epidemiology and bio-statistics courses), University of Illinois at Chicago
B.S. (Medical Laboratory Sciences), University of Illinois at Chicago

Certified Industrial Hygienist (CIH) since 1989--American Board of Industrial Hygiene
Certified Safety Professional (CSP) November 2011--Board of Certified Safety Professional

25 years of experience in OEHS field learning from highly-qualified, senior professionals

​Public Trust (MRPT) "cleared"
Analytical, extraverted, conscientious, motivated, and people oriented


Contact by phone or email below:

Cell: (703) 343-5798
or cargil74@hotmail.com
---